Christmas cards. Most of we haven't seen one of those in our mail box in a long time. Email and social media became the personal communication tool of choice for almost everyone we know. That makes receiving a Christmas card all that more special because you took the effort to buy and mail one.
Now, imagine the impression you'd make if you actually handmade one.
When we suggested the idea of handmade cards to one of our colleagues, she immediately worried about two things: one, the effort and mess of making a card and, two, it'd make her seem she's trying too hard at making an impression.
Not a problem. These two worries are easily solved. Because it really isn't that hard or expensive to make a card, and it only takes an understated design to show how creative you are at making an impression without making a show of it.
Idea 1: Use Buttons
Buttons are one of the easiest and cheapest materials for making Christmas cards. You don't really have to buy many of these, because everyone has plenty lying around at home. Plus it's easy to create unique designs, so no one gets exactly the same thing in their mail box.
Materials needed:
Scissors
Glue
Buttons
A5 white cardstock
Black Pen
Ruler
Ribbons (Optional)
Christmas Sentiment Stamp/ Stamp Ink (Optional)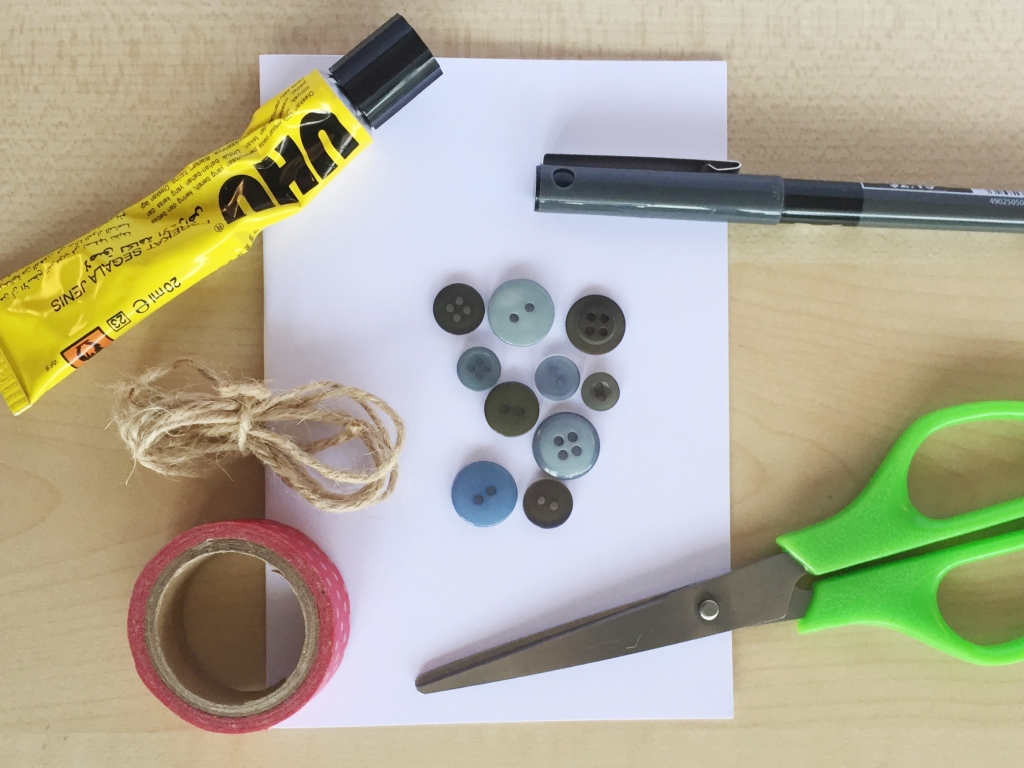 Step-by-step:
Step 1: Fold the A5 cardstock in half. Using a ruler and black pen, draw several lines from the top of the folded card.
And there you have it, a really simple Christmas card using basic supplies found at home.
Idea 2: Buttons again!
Using your home's supply of buttons to create a super easy Christmas wreath card design.
Materials needed:
Scissors
Glue
Buttons
A5 white cardstock
Twine String
Washi Tape (Optional)

Step-by-step:
Idea 3: Fingerprint Reindeers
Nothing screams "THAT'S SO CUTE" as much as reindeers on Christmas. Spread the cuteness this season with your very own fingerprint reindeers with googly eyes, and make everyone's hearts melt.
Materials needed:
Glue
Googly eyes
Black and red marker
Brown stamp ink
A5 white cardstock

Step-by-step:
And there you have it! Super cute reindeers sending their heart-felt greetings to your loved ones!
Wishing you and your loved ones a most blessed Christmas!