Rather than that buy that Valentine's gift, you could consider making it–and making it together with your loved one. Here's the line-up of creative workshops by The Art Faculty and its partners. All workshops are conducted here at the Enabling Village.
Participants with special needs are very welcome, but they should be accompanied by a caregiver. Likewise, children should be accompanied by their parents.
1) Dream Pillow Workshop (13 Feb, 10:30am)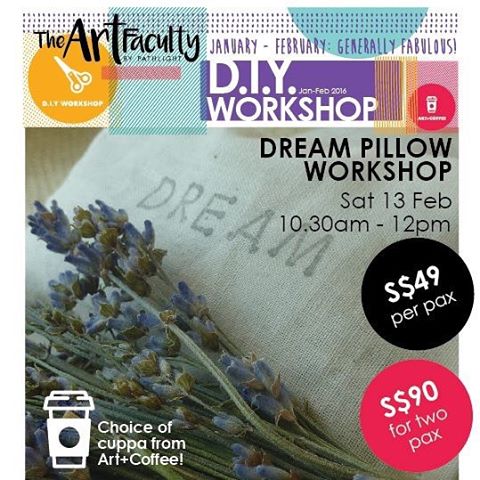 Make your own therapeutic mini-pillow. Create a pillow blend with locally-grown herbs for good sleep and sweet dreams.
Conducted by Edible Garden City. Register online at arcpillow.peatix.com.
2) V-Day Cupcake Decorating (13 Feb, 2pm)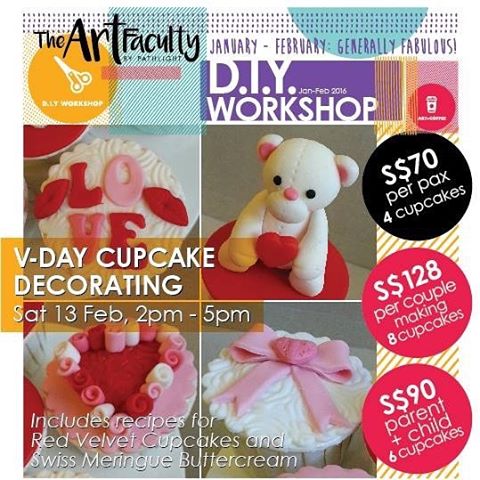 Create 4 romantic cupcake designs with fondant. Get productive: Make 6 if you come with your kid; make 8 if you come with a friend!
Conducted by Sugarie Sweet Backshoppe. SMS +65 9191 8513 to register.
3) Miniature Confection (13 & 21 Feb, 2pm)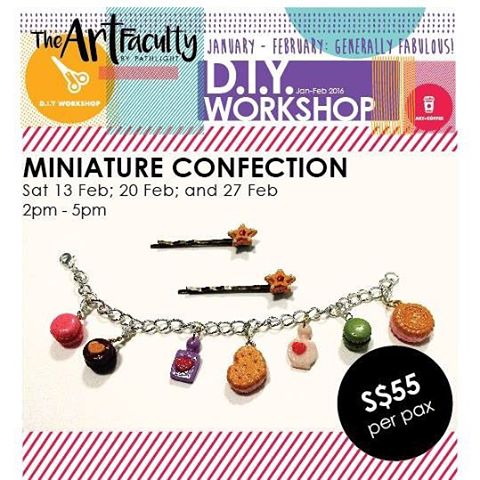 Create impossibly tiny biscuits and macarons and add them to your charms and pins.
Conducted by My Craft Confectionery. SMS/WhatsApp +65 9029 0660 to register.
4) Sketchbook Project (20 Feb, 2pm)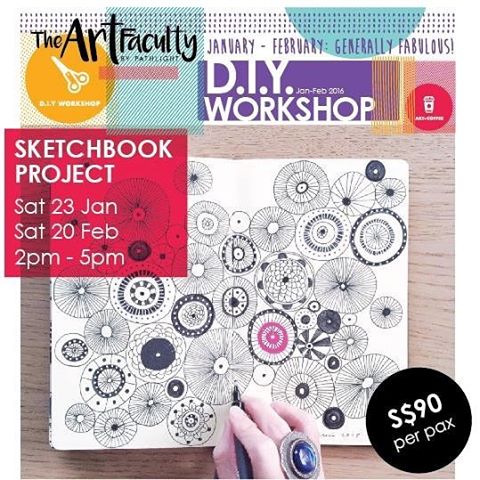 Learn how to draw with simple exercises. Explore your own style of illustration.
Conducted by Jar of Salt. Email info@jarofsalt.com to book.
5) Block-print No-sew Canvas Bag  (20 Feb, 2pm)
Make a clever, bespoke, no-sew bag out of print canvases you'll create using you own printing blocks.
Conducted by Simply for Love. SMS/WhatsApp +65 8298 4274/9067 0847 to register.
6) Mini Felt Owl Beanie (20 + 27 Feb, 10am)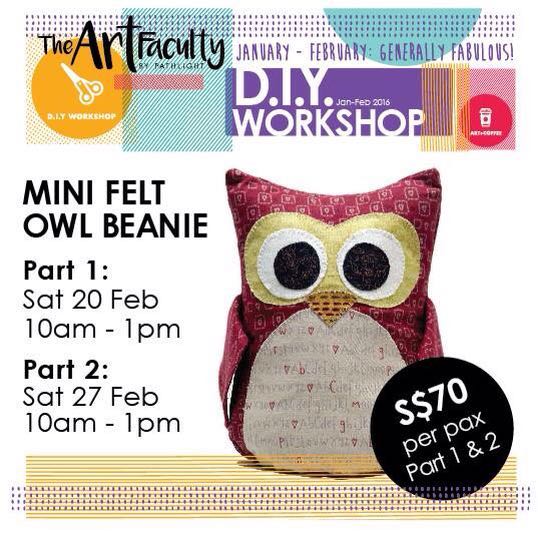 Make your own adorable mini owl beanie; squeeze it to reduce stress!
Conducted by The Cotton Shoppe. SMS/WhatsApp +65 9337 7872 to register.