Consumerism is often looked at as a negative thing. But as consumers, we can help push society in positive directions by choosing what we buy. Here are 6 inclusive companies you should support: businesses that hire people with physical or intellectual disabilities and help them be a fairly-paid, contributing members of society.

(via Burpple)
Arguably the most famous coffee chain from around the world, Starbucks has two outlets in Singapore that employ autistic staff – one is at the Fullerton Waterboat House and the other at Singapore Land Tower. The company collaborates with Autism Resource Centre by hiring their clients and providing barista and cafe operations skills training to the eventual employees. (Right here at the Art Faculty, we should add.)
At the Fullerton Waterboat House outlet, you may also buy tumblers designed by a student from the autism-focused Pathlight School. $5 from proceeds goes to the Autism Resource Centre. Getting your caffeine fix and contributing towards empowering others – what a way to start the day!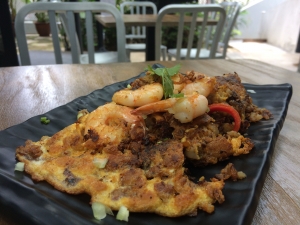 (via Asia for Good)
The name New Rasa Singapura is a throwback to the Rasa Singapura Food Centre, the old favourite hawker haunt in the Tanglin area. The casual cafe/bar serves up local classics (think char kway teow, chicken rice, laksa and more) as well as bar grub, at great happy hour prices to boot. We heard that the har cheong-flavoured New Rasa Chicken Wings are to die for.
Your servers for the day are people with physical disabilities, former stroke and depression patients, as well as the elderly. The company is all about flexibility: staff with mobility issues, for example, can choose their working hours so that they can commute during the less crowded, off-peak timings. The food preparation process is broken down into smaller tasks for staff so that things don't get overwhelming for the staff during lunch and dinner hours.

(via mummywhy)
The Japanese retailer hires persons with intellectual disabilities, tailoring the work training programme to their needs. Uniqlo has created a buddy system that pairs disabled staff with store managers so that they feel looked after and supported. Able-bodied employees are also encouraged to extend patience and consideration to their special-needs colleagues.
Uniqlo also runs another corporate social responsibility programme in conjunction with special needs schools in Singapore, giving selected students $100 vouchers to spend at the store, to practice the important skill of decision making without parental supervision.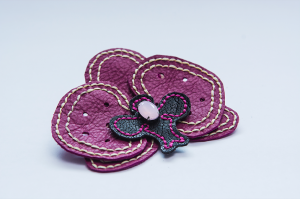 (via Personalised Love)
Personalised Love produces snazzy customised corporate gifts and beautifully handcrafted knick-knacks such as luggage tags, brooches, keychains, created by a core team of special-needs craftsmen. . The social enterprise also runs craft workshops for special needs youths so that they're able to express themselves and improve hand-eye-coordination. We've been told that the act of creating things with their hands can also be very therapeutic for people with special needs. We especially love the Vanda Miss Joaquim brooches, a craftsy and  pretty re-creation of Singapore's national flower in leather.

(via Dignity Kitchen)
Probably the only place where you may find that your waiter is in a wheelchair, your cashier is visually-impaired and your chef has hearing impairments. Dignity Kitchen is a hawker training school and eating centre for disabled and disadvantaged people. They have three outlets in Singapore: Balestier, Kaki Bukit View and Serangoon.
The training they provide is thorough, covering everything from food preparation and cooking, to running the cashier, to waiting service. Roles are aligned to the capabilities of individual staff and trainees. The training centre and business is a successful approach to empowering these communities and creating a platform for inclusive interaction with the public.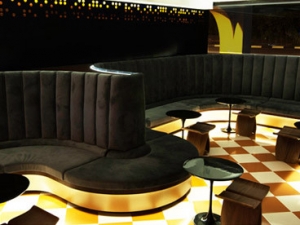 (via NOX)
Nox is an eye-opening (pun fully intended) fine-dining experience. Patrons are guided at all times by a blind member of the wait staff, but the one thing they won't help you with is tell you what you're being served. Get a taste of what it's like to be visually-impaired (again, pun intended): Have fun guessing what you're eating. You'll find out at the end of the meal but don't be surprised to see that you've gotten some guesses completely wrong! This restaurant not only offers employment to those who are visually-impaired, but also helps to raise awareness and empathy among the able-bodied members of the public.