On April 2, around 500 people attended the Action for Autism carnival at The Art Faculty at Enabling Village, held in conjunction with World Autism Awareness Day. Visitors joined in an array of donation-based activities such as craft workshops; played old-fashioned games led by volunteers; and were treated to dance and musical performances by students of Pathlight School.
The mini carnival was organised by the Autism Resource Centre (Singapore) to celebrate individuals with autism and foster inclusion between members of the community.
We talked to 5 members of The Art Faculty community that day. Here's what they told us.
1. Our uniqueness is what makes us human.
"We each have our hues and tones and that's what makes us human. Big things have small beginnings so we hope for us at The Art Faculty to be the bridge between persons with autism and the bigger community."
– Catherine Tang, 24, Assistant Retail Executive at The Art Faculty
2. When we talk more about what's positive about autism, there's less apprehension surrounding the whole thing.
"I'm excited about today because World Autism Day is about celebrating this community. I hope that people won't be apprehensive about talking about autism. There's a lot of potential here and we won't be able to tap on that if we are passive."
– Selena Seow, 19, Artist, Artist Development Programme
3. Most folks with autism have a social life as well as an inner life.
"It's not like we have trouble understanding emotions. It's how we express them. We just don't know how to show our happiness, sadness, or anger exactly. Although we are treated as special people, at the same time I think we just want to have normal lives. If you think about it, sometimes other people have trouble expressing their emotions as well."
– Syafiq Akhtar, 19, Barista Trainee, Art Bar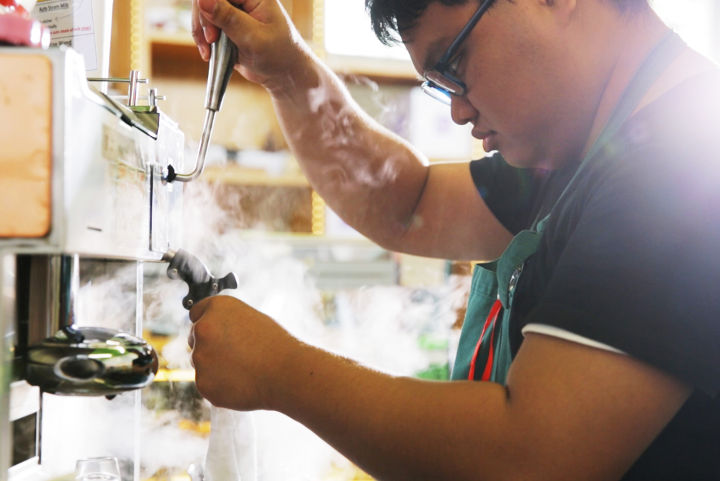 4. Polite social behaviour isn't everything.
"I was diagnosed to be on the ASD (Autism Spectrum Disorder) when I was about 5 or 6 years old. You can say I am quite unusual. The misconception that people have is that we should change our behavior, we should learn to behave well, that we are exempted from National Service. What I want others to know is that we can have talents, such as drawing and playing the piano."
– Sean Bay, 21, Artist, Artist Development Programme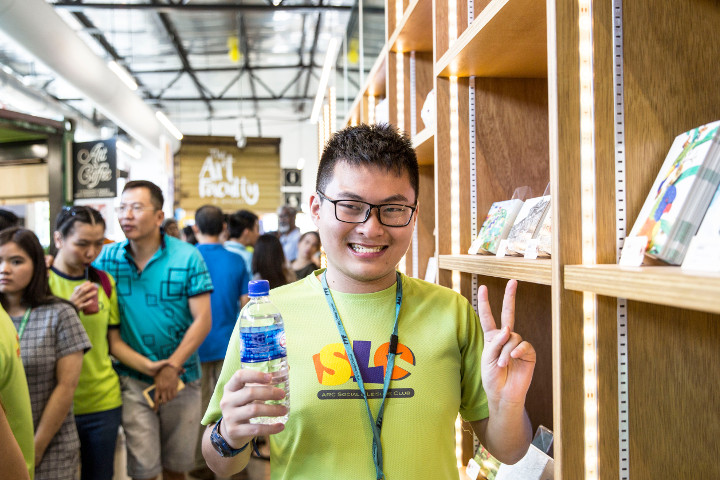 5. Our uniqueness is what makes us human. (A point worth repeating.)
"The common misconception of people with autism is that we're stereotyped as crazy people, or we do things that not many other people would do. I hope World Autism Day will be able to help others understand people with different abilities with unique talents. Winter always turns to spring. We should face challenges head on and not run away from them, for this is not only for the benefit of yourself but for others too."
– Ng Li Jie, 19, who used to be President of Pathlight School's student council.
Autism is a lifelong developmental condition that affects a person's ability to make sense of the world and relate with others.
Elsewhere in Singapore, other autism organisations held their own events to mark World Autism Awareness Day.
For the month of April in Singapore, several buildings, such as the National Gallery and Khoo Teck Puat Hospital, joins famous landmarks around the world in lighting up blue, the colour representing autism.