Like a young tree nurtured by experienced growers, The Sapling is a restaurant set up by Singapore Hotel and Tourism Education Centre (SHATEC) to groom aspiring chefs and equip them with the essential culinary experiences. The Sapling is one of several restaurants in Singapore that counts both persons with disabilities and able-bodied persons among its staff.
We spoke with Chef Edmund Toh, who heads The Sapling and is also currently President of the Singapore Chefs Association. With more than 30 years of experience in the food and beverage industry, he joined The Sapling with the intention of nurturing emerging chefs and raising the profile of the F&B scene here.
Q: Before joining SHATEC you were at Resorts World heading a big team. What made you decide to switch to SHATEC?
I was part of the first batch of SHATEC students in 1983 and have since gone on to have a 30-year career in the food and beverage industry. I've come across numerous professional and young chefs over the years and saw a gap between the two. Many of the young chefs have the potential to do well, but lack the confidence and experience. To bridge this gap, we need to reach out to professional chefs and establishments and create a platform for youths to learn and collaborate with them.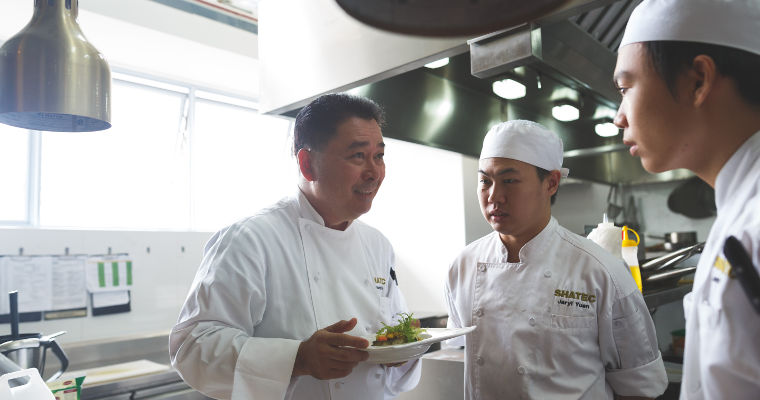 Q: To you, what is the significance of The Sapling's location in Enabling Village?
As a partner of SG Enable, we want to work with persons with disabilities to give them the skills to do well in the culinary industry. We also find it important to have our able-bodied students work alongside people with disabilities, so that they can work together in the kitchens outside. Here, they learn the importance of customising and modifying kitchen and restaurant practices to have a more inclusive work environment.
Q: Can you describe who are the students you work with?
On average, the students who come here are aged 16 and above and have completed secondary education. We always believe that the youth possess significant potential and are very resourceful especially in a technology-driven world. We're here to help them reach out to the industry, create a network with other established chefs, gain real-life experiences and bring out their talents.
Q: To you, what is the most important aspect about being a chef and running a restaurant?
To be a very good chef, one have to go the extra mile. While in the kitchen, students don't learn anything new as this is the time for them to complete assigned tasks and apply what they've been taught. Outside of this kitchen time is when students can spend time learning new skills and the ropes of running the kitchen. This is what we try to encourage students to do. They should aim high, have a clear direction and find a good mentor that will be able to bring them to the next level.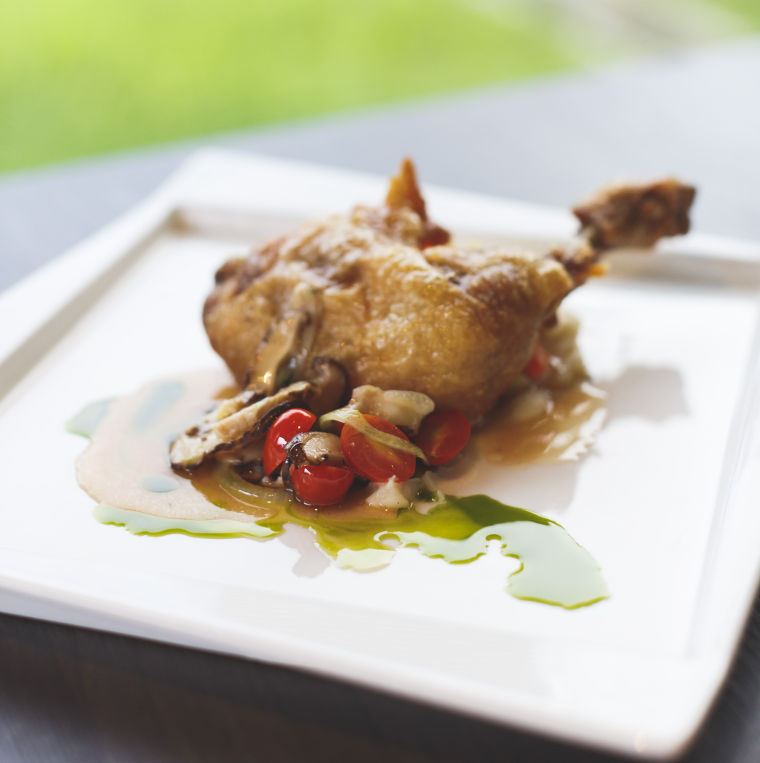 Q: What are some of the life lessons you have learnt from spending so many years in the kitchen?
Consistency is key in both learning to become a chef and doing well in the kitchen. This is what makes you reliable and gains respect from those around you. I believe that if everyone does a simple task well, you'll be able to create a good dish because consistency is there.
We were all trainees once, so we understand the challenges our students face. Patience is important, especially when mistakes are made, and there is always a place for second chances because we have hope in our students.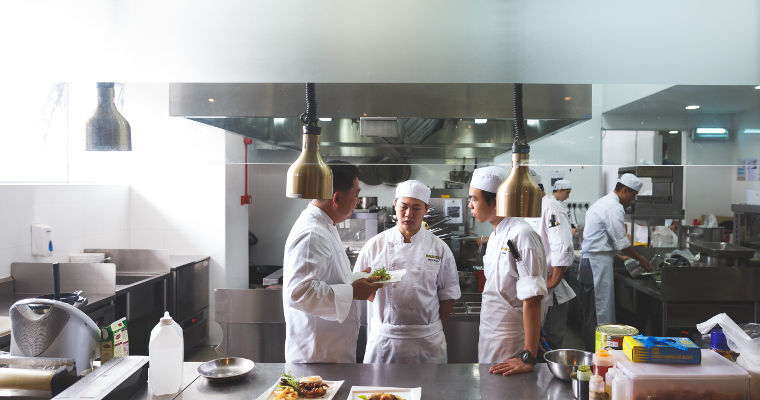 Q: What are your hopes for The Sapling and how can the public support the restaurant?
We believe in the cycle of taking and giving back . For example, we try to do something different where we have a Gourmet Night each month: we feature SHATEC alumni who have made a name for themselves and have them come back and work alongside our students to create high quality, affordable five course meals. We hope that the community will come to support our restaurant and our stand on building an inclusive environment where we train persons with disabilities and equip them with skills to do well in the culinary world.