Eden + Elie Modern Peranakan Capsule Pendant Necklace
As Singapore celebrates its 58th birthday, i'mable Collective and Eden + Elie have come together to create something truly exceptional – a limited-edition capsule necklace inspired by the iconic NDP Pack artwork design.
Drawing inspiration from the Fabric of Singapore, this exquisite beaded necklace features an orchid motif, reimagined into an intricate pattern adorned with the nation's colors of red and white, along with elegant gold and purple accents. Not only does this necklace embody the spirit of the nation, but it also carries a meaningful cause, with a portion of the sales being donated to support individuals with disabilities through the Enabling Village's upcoming extension.
The Symbolic Design
Fabric of Singapore, co-created by 5 artists with disabilities and an SG Enable Enabling Volunteer, showcases the unique fusion of tradition and modernity that defines Singapore. It features a patchwork that captures the essence of the nation's identity.
Eden + Elie translated this artwork's essence into a capsule necklace that captures the beauty of an orchid, our national flower.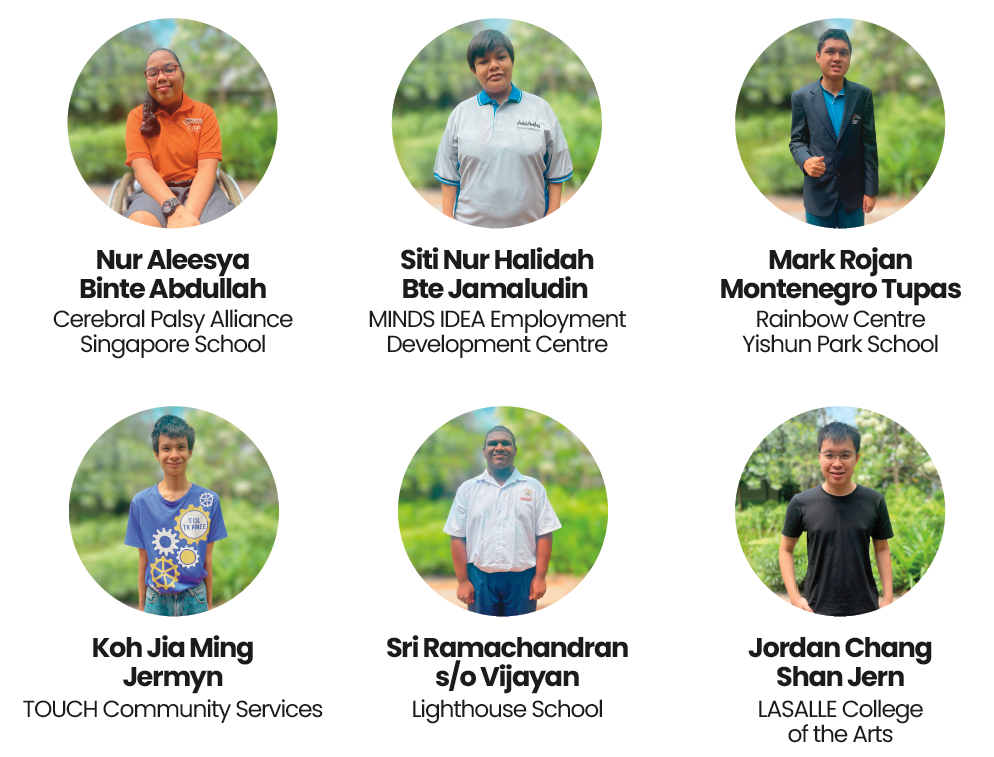 Supporting Enabling Village's Extension
Beyond its aesthetic charm, this necklace represents a wonderful opportunity to contribute to a meaningful cause. The exclusive collection will be available for purchase on Eden + Elie's online store until 31 October 2023.
20% of all sales will be donated to support Enabling Village's extension.
The Enabling Village extension aims to hone and harness creative talents of persons with disabilities, build independent living skills of persons with disabilities, and care for the well-being of caregivers.
Empowering Artisans on the Autism Spectrum
Eden + Elie, a remarkable jewelry brand based in Enabling Village, plays a pivotal role in this heartwarming collaboration. As an i'mable Collective enterprise partner, they are dedicated to developing the skills and talents of individuals on the autism spectrum to become skilled bead-weaving artisans. Through their nurturing and inclusive environment, Eden + Elie empowers these talented artisans to create stunning jewelry pieces.
Join the Celebration
Celebrate Singapore's 58th year of independence by owning this limited edition Eden + Elie X SG Enable Modern Peranakan Capsule Pendant Necklace that captures the essence of Singapore's spirit and represents a beacon of hope for a more inclusive and caring society.