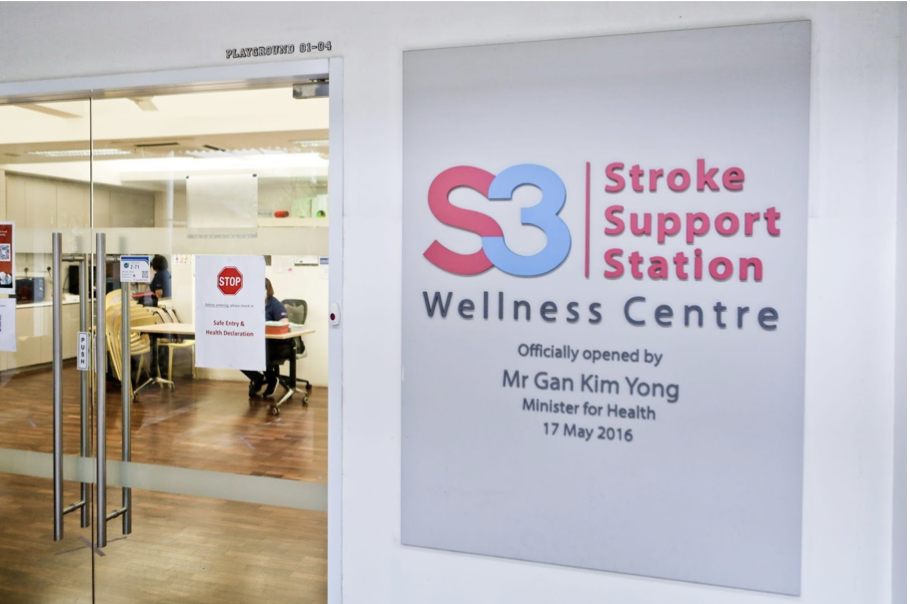 Stroke Support Station located in Enabling Village
Enabling Village is home to many social businesses, some of whom have developed prototyped models for enhanced disability inclusion before implementing successful models in locations beyond the village. One such example is Stroke Support Station (S3), Singapore's first dedicated rehabilitation and wellness centre for stroke survivors.
S3 started off as a ground initiative by volunteers to support stroke survivors and caregivers in their stroke journey. After a stroke, most patients suffer from physical, cognitive, emotional, and social disabilities. Rehabilitation is key to recovery. Supported by medical professionals and certified therapists from various acute and community hospitals, S3's stroke-focused rehabilitation and wellness programmes have helped over 800 stroke survivors to relearn and regain independence in everyday life once again.
An Enabling Environment
Enabling Village was chosen as the inaugural venue to pilot S3's very first centre. The village provides a friendly and positive environment which enables stroke survivors to go about their daily living activities. Our open spaces and amenities maximise use and freedom of movement. In fact, an Active SG gym is located right across, allowing S3's members to conveniently continue their own exercises in the gym using adapted gym machines, outside of their respective rehab sessions with S3. All these help to provide social-emotional support that rebuilds confidence and independence in stroke survivors, enhancing their mental wellbeing.
S3 therapists with a stroke survivor walking in Enabling Village as part of a rehabilitation programme
Being at Enabling Village also gave S3 the opportunity to interact and partner with other social service agencies who are tenants of Enabling Village. Through this, S3 has successfully collaborated with EQUAL on an animal assisted learning programme pilot for stroke survivors.
"We are grateful to Enabling Village for letting us expand our space as well, so that we can run our Wellness programmes better and to cater to more stroke survivors," a spokesperson from S3 shares.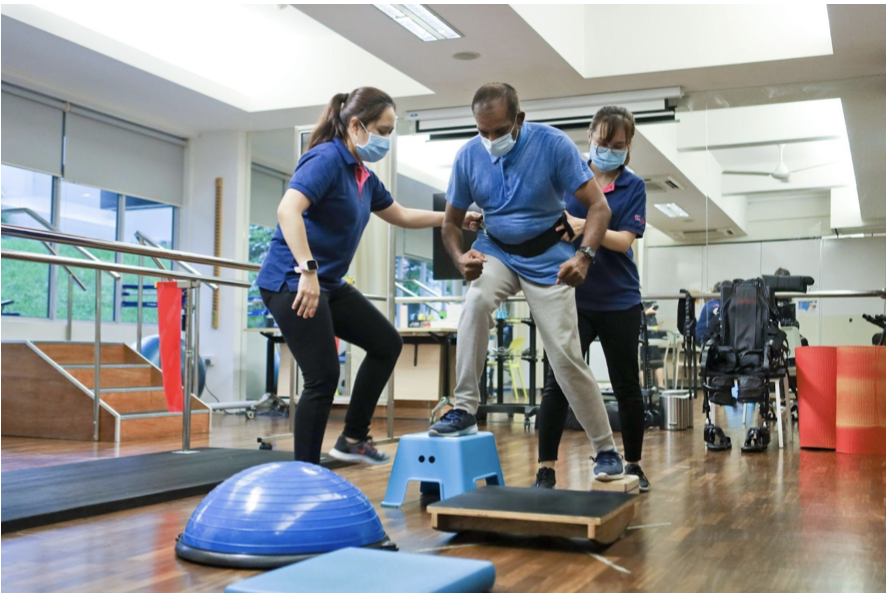 S3 therapists conducting a physiotherapy session with a stroke survivor
Expanding Beyond the Village
After the pilot at Enabling Village, S3 opened their second centre at Jurong Point in 2019. It boasts a larger space which is necessary to meet the growing needs of the stroke community, so that more will be able to receive adequate post-stroke rehabilitation care.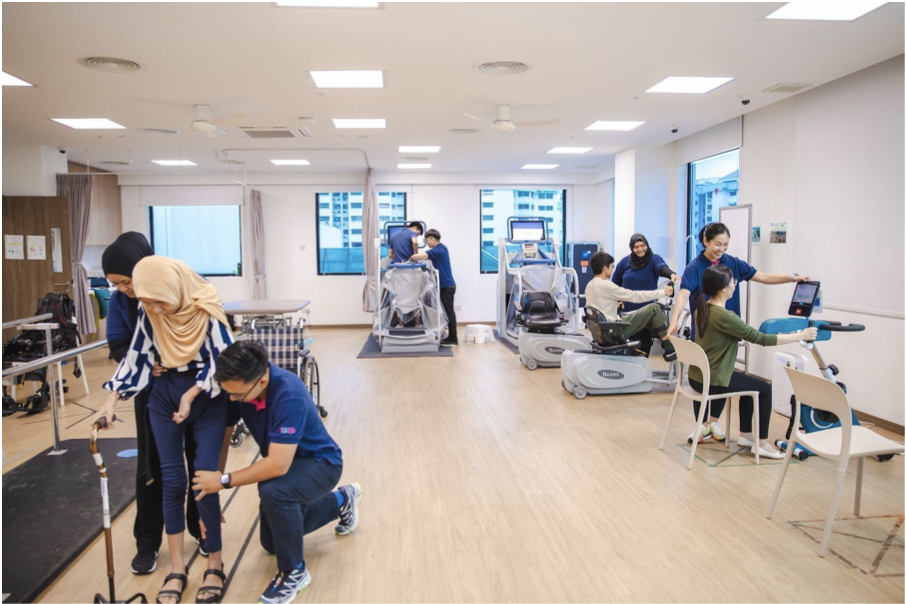 S3's rehab gym located in their centre at Jurong Point
What does S3 have in store for us? Plans to expand their reach by opening more centres are in the pipeline. They are also working to transit into an Active Aging Centre in Jurong Point, where they can drive their stroke prevention efforts to the seniors in the Jurong West Central region.
We are proud to support S3 as they provide more stroke survivors with the right spaces and resources for a holistic recovery.
Partner with Us
Are you interested in providing services or training and employment for persons with disabilities and their caregivers? Collaborate with us to prototype, advocate and champion disability inclusion. Together, we can build a more inclusive society! For more information, reach out to our team at: hello@ev.sg