At Enabling Village, one enjoys the thoughtfulness of unparalleled urban space planning which supports universal design and accessibility, social innovation, training and employment. Its repurposed architecture extends beyond the physical through a considerate offering of amenities, disability, community and assistive technology services to promote connectedness and enterprise among inclusive communities and social businesses.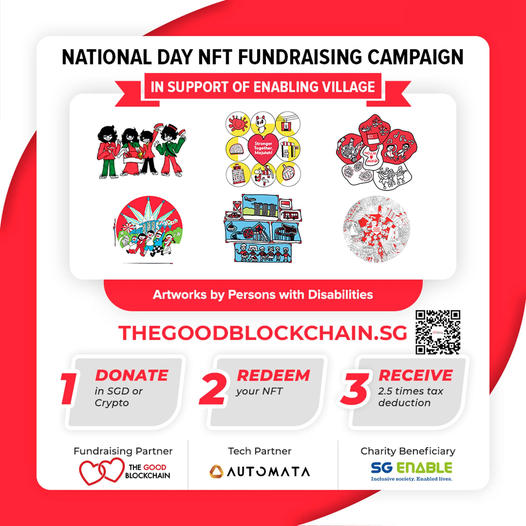 National Day Parade Artworks Available as NFTs to Donors for the First Time
In conjunction with the celebration of National Day and the talents of persons with disabilities, six of the 2022 National Day Parade (NDP) artworks by artists with disabilities are offered as non-fungible tokens (NFTs) for the first time.
Download photos of EV and use them for your virtual backgrounds!